Brian Miller's Online Design Portfolio
Previous
Index
Next
---
The Memo
by Vaclav Havel
a new translation by Paul Wilson
Theater Company of Lafayette
Lafayette, CO
Scenic and Lighting Design, Technical Direction
Directed by Madge Montgomery
May 2008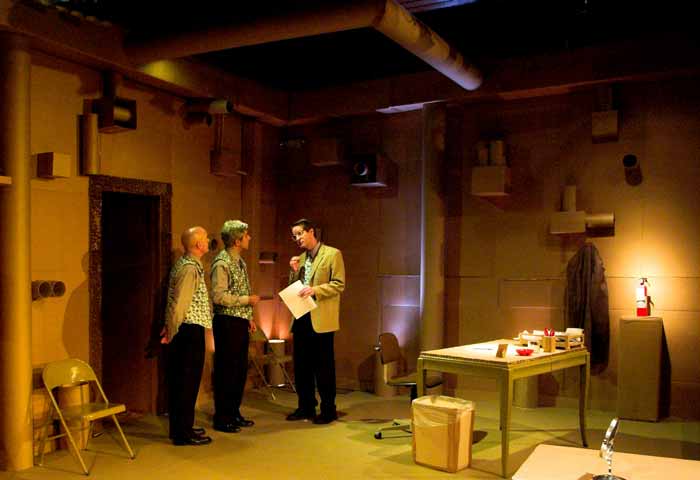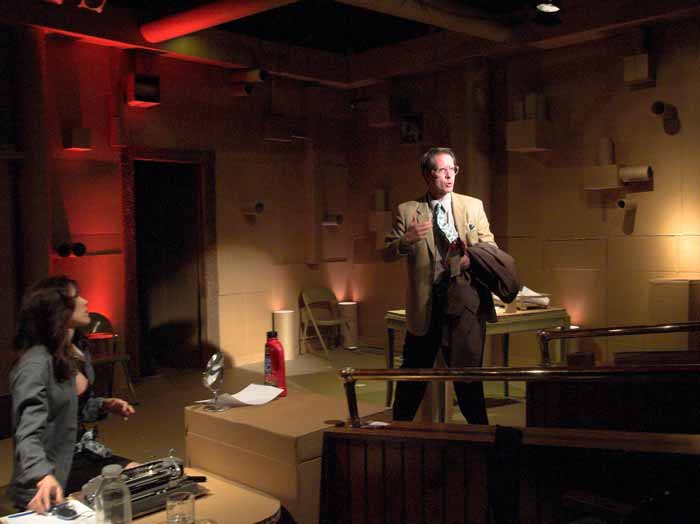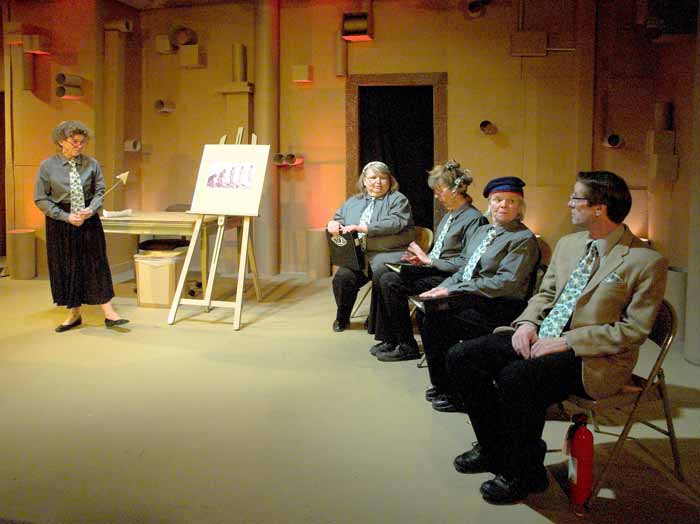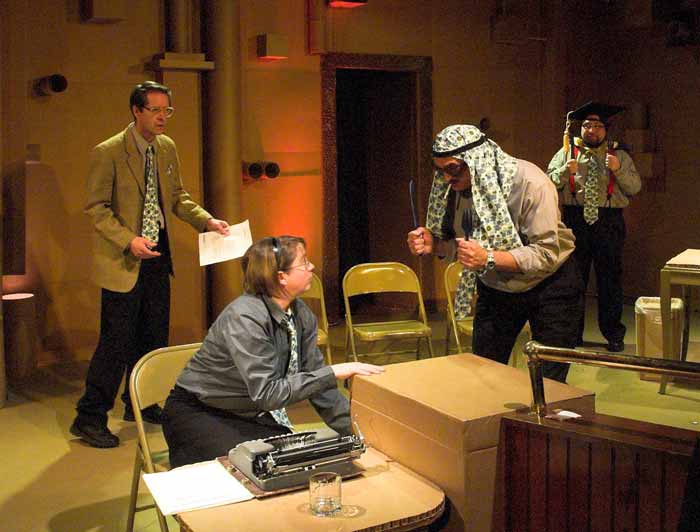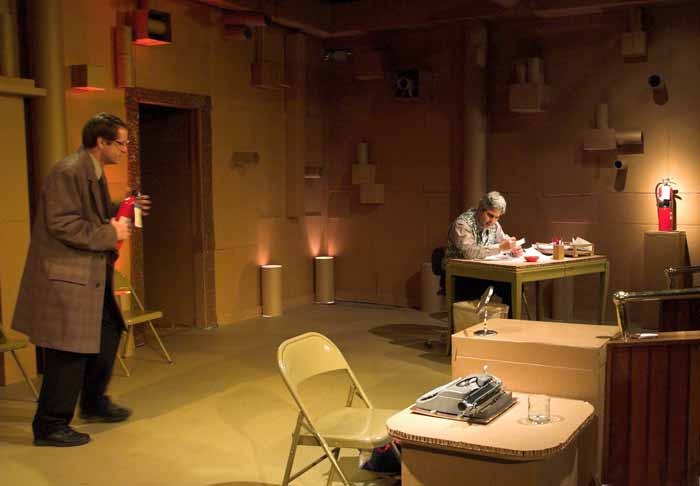 Part of Havel's satire points out how conformity, taken to extreme lengths, becomes absurd.
Director Madge Montgomery
and scenic designer Brian Miller take that idea to extreme --
and effective -- lengths by making the office where the
action takes place a room made
completely of cardboard. The walls, the pipes, the tables and the drawers are all
fashioned out
of dull ocher cardboard box pieces. The characters are figuratively, and literally, in the same box.
*** (Three Stars) - Mark Collins, The Boulder Daily Camera

---
Previous
Index
Next
---
Website and all images by Brian Miller, © 2008
All rights reserved.