Brian Miller's Online Design Portfolio
Previous
Index
Next
---

The Ride Down Mt. Morgan
by Arthur Miller
The Firehouse Theater Company at The John Hand Theater
Denver, CO
October 2004
Scenic and Lighting Design, Technical Direction
Directed by Christopher Leo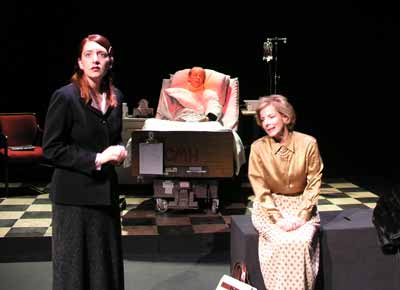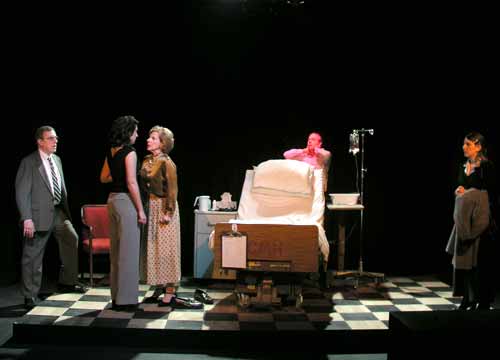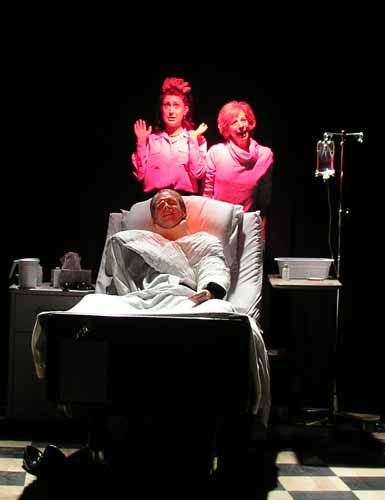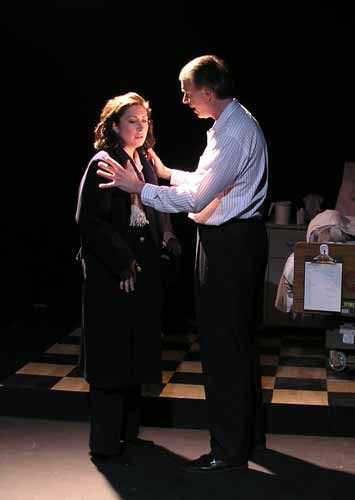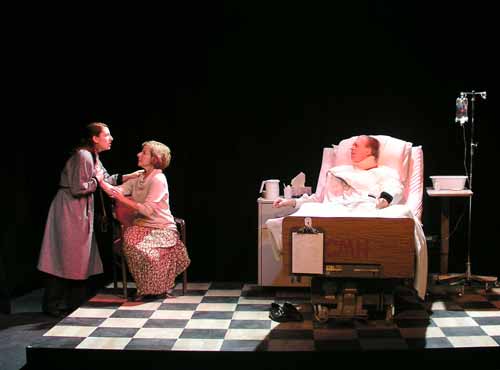 For the small stage, Brian Miller designed a set of appropriate nature, allowing the story to easily shift
through time and space while the characters remember particular events. Millerís creative lighting
design almost takes on a persona of its own as an exclamation point to the rattled characters.
- Holly Bartges, Colorado Backstage
Director Leo makes efficient use of the space and set, and, with lighting designer Brian Miller,
facilitates the playwright's liberated chronology with seamless shifts from flashback to fast forward.
- Bob Bows, The Denver Post
Brian Miller's lighting design leaves unforgettably enhancing visuals which are indelible.
- David Marlowe, Out Front
Christopher Leo directs a fine-tuned production that carefully balances the play's naturalistic and
fantasy moments and never tips into melodrama. He and lighting designer Brian Miller gracefully
navigate the spaces between drama and comedy that the play occupies.
- Lisa Bornstein, The Rocky Mountain News
Nominations for the 2004 Marlowe Awards:
Best Production of a Play
Best Performance by an Actor in A Play - Jeffrey Atherton
Best Performance by an Actress in a Play - Deborah Persoff
Best Performance by an Actress in a Play - Kendra Crain McGovern
Best Direction of a Play - Christopher Leo
Best Lighting Design - Brian Miller
---
Previous
Index
Next
---
Website and all images by Brian Miller, © 2004
All rights reserved.